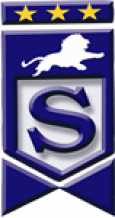 The hotel "Srbija TIS" is the three star hotel of a high tourist class. It was privatized and renovated in 2003. All renovated rooms and suites are equiped with: air conditioners, tv sets, telephone lines, mini bars, free internet connections ( both ADSL and WiFI) and shower cabins with relaxing massage sets.
The hotel consists of three main parts: accomodation, catering and recreation part, which all enables organization of various sorts of activities, such as: seminars, scientific gatherings, bussines meetings, prom nights, graduation reunions, fashion shows, wedding and cocktail parties.
Since recently as a part of catering offer of the hotel Srbija TIS we have introduced the first and the best ethno tavern in this region "Srpska kuca" (or the "Serbian House").
The accomodation part of the hotel offers:
- 12 single bed rooms
- 54 double bed rooms
- 10 suites.
The catering part of the hotel consists of:
- restaurant
- tavern
- aperitif bar
- blue salon
- banquet hall
- terace
- ethno tavern "Srpska kuca"
Hotel Srbija TIS also has some additional facilities and services such as:
- the fitness center
- hairdresser and barber salon
- exchange office
- wash service
- parking service
- casino.
For all additional information about our services contact us.
DANUBE.TRAVEL has no control over the website content generated by users and/or visitors, neither such content represents a statement, opinion, recommendation or rating by DANUBE.TRAVEL. For further information please refer to DANUBE.TRAVEL – General Website Terms and Conditions of Use.
Places near this location
My Danube
Trip Plan
Your Trip Plan is currently empty. Add a city, location or route to create your trip plan.