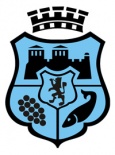 The big number of historical and cultural monuments makes Vidin a desirable destination for tourists who seek unusual places. The town can offer different and unique type for free time utilization. Main attractions are easily reachable by bus, car, bike or by foot. The interesting places are not only in Vidin but near Vidin as well.

Destination slogan: "Vidin - The North Western Gate of Bulgaria"

• Vidin is town in the North Western Bulgaria, far from the capital Sofia in around 220km and around 300km from Belgrade. In 2013 the town will be connected with Romania by the second bridge across Danube between those two countries which will ease the accessibility to Vidin:

1. Baba Vida - medieval fortress and main attraction
2. Cathedral "St. Dimitar" - the 2nd beggest cathedral in Bulgaria
3. The Cross Barracks - Ethnographical museum
4. The Konnak - Regional historical museum
5. Kaleto system - the old gate system of Vidin
6. Rocky monastery - old abandoned monastery in the Albotin area
7. Bozhuritsa - hiking and fishing area
8. The Danubes park

The best way to feel the spirit of Vidin is to take a walk to the medieval fortress Baba Vida through the Danube park. The visitor will take a short journey through different aeges of the town's history like scenes from early 3th sovereign Bulgarian state, socialist regime, turkish times and Middle Ages.

• Vidin has always been a cultural center of great importance in North Western Bulgaria. Not only the monuments but the non-material heritage is being a point of interest. The Art gallery "Nikola Petrov" is showing magnificent types of modern and classical arts, the community center "Tsvyat" still keeps the secrets of traditional cuisine and folklore. The local ensemble, the theatre groups and the symphonic orchestra are keeping alive the high cultural level of the citizen and the guests of Vidin.

• Nature highlights: The Danube bank, Albotin area, Bozhuritsa area.
• The best for target groups: families / 50+ / young people / romantic / individual tourists / weekend tourists

Contact:
Municipality of Vidin; "Bdintsi" 2 square
+359 94 600 840;
e-mail: turizam_vd@abv.bg
DANUBE.TRAVEL has no control over the website content generated by users and/or visitors, neither such content represents a statement, opinion, recommendation or rating by DANUBE.TRAVEL. For further information please refer to DANUBE.TRAVEL – General Website Terms and Conditions of Use.
You have an error in your SQL syntax; check the manual that corresponds to your MariaDB server version for the right syntax to use near ') ORDER BY FIELD(ObjectId, ) LIMIT 4' at line 1