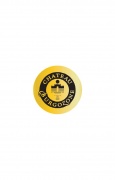 Chateau Burgozone is a family-run boutique winery, located on the steep slope of the Danube River, near the town of Oryahovo in Bulgaria, 180 km north of the capital Sofia. The winery is named after the original Roman fortress of "Burgozone", that defended the Roman Empire from the invasions of the enemies and that was situated within the territory of today's vineyard.
Chateau Burgozone winery is surrounded by 100 ha of own single wineyards with unique conditions for growing high-quality grapes used to produce its unique wines. To respect the characteristics of its limestone terroir, all the grapes are hand collected and the yield is limited to 30hl/ha.
The wines of Chateau Burgozone are regularly awarded with prizes from most famous international competitions, such as Concours Mondial de Bruxelles, Mundus Vini and Decanter London. The winery also holds the first great gold medal for a Bulgarian white wine from the Concours Mondial de Bruxelles 2010.
The main varieties grown in the vineyards are: Chardonnay, Sauvignon Blanc, Viognier, Cabernet Sauvignon, Cabernet Franc, Pinot Noir, Syrah, Marselan, Merlot and Egiodola.

Contact:

Address: 124 V/A Tsar Boris III Blvd., Sofia 1612, Bulgaria
Tel/fax: +359 2 8568172
E-mail: office@burgozone.bg
Internet site: www.burgozone.bg
DANUBE.TRAVEL has no control over the website content generated by users and/or visitors, neither such content represents a statement, opinion, recommendation or rating by DANUBE.TRAVEL. For further information please refer to DANUBE.TRAVEL – General Website Terms and Conditions of Use.
Places near this location
My Danube
Trip Plan
Your Trip Plan is currently empty. Add a city, location or route to create your trip plan.