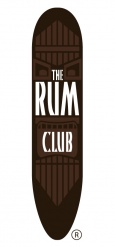 Rum Club is hidden in the basemenet of Lemontree gastro-house.  
The menu offers over 200 rums from all around the world. Guests will find rums from Jamaica, Venezuela, Guyana, Barbados, Martinique, Guatemala, Nicaragua, Peru, Dominican Republic and even from India.
Bartenders in the Rum Club prepare cocktails just from rum. The recipes of the cocktails are secret. The bar is special and open, so everyone can see what is prepared for him. For example, a unique style called Tiki Cocktails, which are served in the original Tiki cups. The atmosphere throughout the bar is potentiated by Latin American music and cigars, which you can light peacefully there.
Rum lovers are welcome!
DANUBE.TRAVEL has no control over the website content generated by users and/or visitors, neither such content represents a statement, opinion, recommendation or rating by DANUBE.TRAVEL. For further information please refer to DANUBE.TRAVEL – General Website Terms and Conditions of Use.
Places near this location
My Danube
Trip Plan
Your Trip Plan is currently empty. Add a city, location or route to create your trip plan.